Realtor Services Menu:
Design
|
Function
|
Hosting
|
Marketing
|
MLS Navigator
|
Email System
Design:
Having a successful Internet presence requires gaining the user's trust, and the best way to do that is through contemporary and professional design.
Your website can be the most cost-effective tool for growing your business, but you should treat it the way you would treat any other aspect of your business.
A website should be built to compliment your offline efforts rather than complicate them. A great website should do the following:
Never make the mistake of believing those who tell you they can get you to the top of all search engines overnight. It's not possible. Search engine placement is crucial to creating a successful website, but the process takes weeks to several months to get into most directories. Here's what we can do: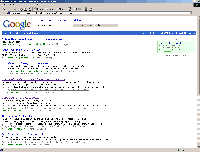 Our sites are created to be search engine friendly, and we know where and how to submit them. We don't consider a website finished until we have consulted with you about the various options you have available to you in the promotion of your website. You will find us very honest and knowledgeable. From paid listings like GoTo.com, to "link-relevancy" and what it means to popular search engines, we'll get people to your website.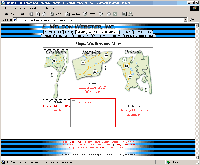 Getting people to your site is only half the battle. Think of your site like an extension of your business. You could get 1000 people / day to walk through your door, but if you don't offer them what there are looking for, you both just wasted time.
Our site design takes this into account. Our sites are instinctual and help the user find exactly what they want in a clear and organized manner. Additionally, we can get you the content your visitors will crave: from town information, to clearly organized listings on your site, we'll turn visitors into repeat visitors into clients.
If a user who has come to your site finds what they want, who's to say they will come back? You have to let them know that they will receive more value the next time they return.
Our design services will add these incentives. Our sites allow you to upload and organize listings in a matter of minutes. Without any additional work, our CapeWatch Feature will allow you to contact potential clients every time you add a new listing on your website. Our MLS feature will allow you to work more completely and efficiently with MLS. These features all work in conjunction with one another to help you manage your clients, keep in touch with potential buyers, and get people to return to your site again and again.